Roy's San Diego Menus
Each Roy's location features our signature dishes and locally inspired creations from our accomplished Chef Partners. To see what inventive preparations are currently being served at Roy's San Diego, view one of the menus below: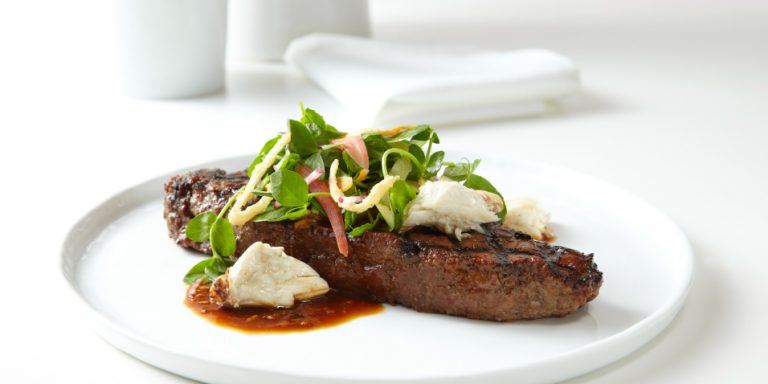 Dinner Menu
Enjoy Roy's signature Hawaiian fusion dishes prepared with exacting precision alongside new, adventurous creations inspired by local flavors and culinary traditions.
See Dinner Menu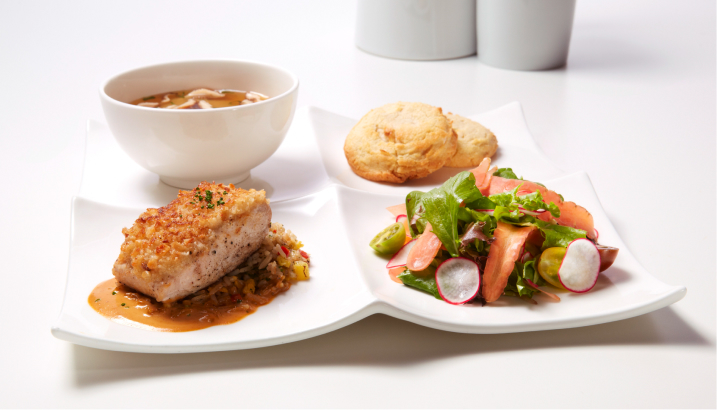 Lunch Menu
Served Friday through Sunday from 11:00 AM until 3:30 PM.
See Lunch Menu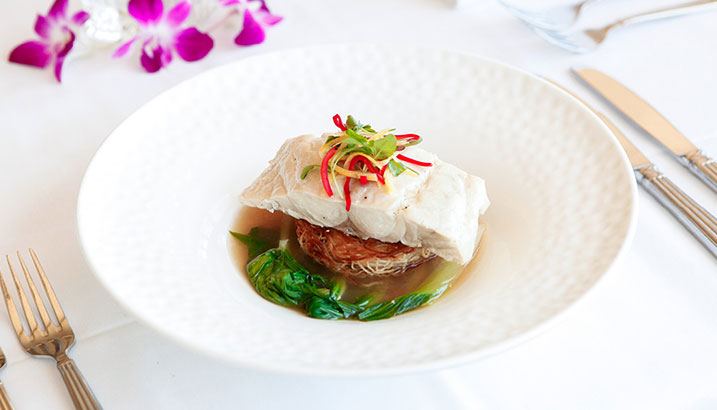 Chef's Specialty Menu
Chef Blaine's seasonal chef creations showcase his love of California Coastal meets Hawaiian Fusion cuisine. Stop by tonight to try one of his Fall dishes including Konbu Steamed Hawaiian Snapper. You'll also find our compelling vegetarian and gluten free options here.
View Specialty Menu
Waina Wednesday
Enhance your dining experience with our exceptional variety of wines. Each Wednesday, we invite you to enjoy 50% off any bottle of wine $90 and under.
See Wine List
*In stock wines only. Not valid with other offers, discounts, promotions, or bonus cards. Roy's abides by all state and local liquor laws.
Island-Inspired Sunday Brunch
Join us every Sunday from 11:00 AM to 3:30 PM for an afternoon of Hawaiian fusion flavors and live music for the whole family.*
See Sunday Brunch Menu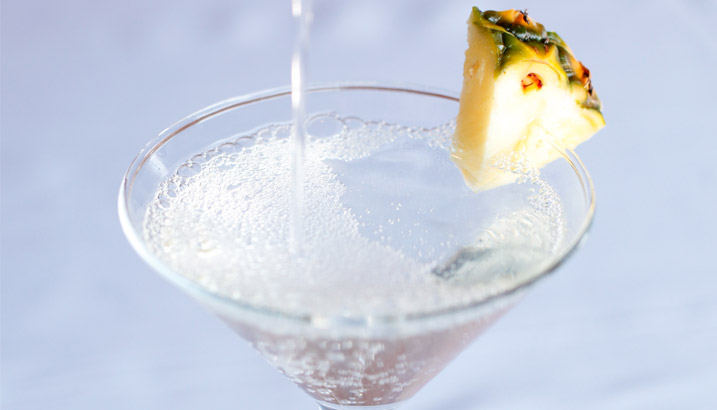 Aloha Hour
Aloha Hour is offered daily from 3:30 PM – 6 PM at Roy's Anaheim and Bonita Springs. Come visit the bar to enjoy specials on our signature cocktails, select wines, Kona beers and Bar Bites. Thursdays are even better with Aloha Hour all evening long at Roy's Anaheim, Bonita Springs and San Diego.
See Aloha Hour Menu
Private Dining Rooms
Roy's Anaheim offers three private dining rooms to accommodate your special occasions and events of all sizes. Select your room and special menu options to create the perfect dining experience.
Private Dining Menu
Chef Partner

Blaine Villasin

In Their Own Words…
"Do what makes you happy, but do it the best you can."
Chef Partner Bio
I love to eat! What better way to be around good food then be a chef.
It's something that I'm truly lucky to have been given. Being from Hawaii, he's someone that I've looked up to. Just his demeanor in the kitchen and the respect he gives everyone is something I try to emulate.
Just like everyone here, the weather is uncanny. But I also love how there's many cultures around and with that brings different food and ingredients to try!
I like using Yuzu, shiso and fish sauce.
Kauai. I just live being around family.